The teachers
Only experienced, qualified and passionate teachers
We are proud to be a school committed to academic excellence.
Our teachers are all native speaker language graduates and hold a recognized language teaching qualification (DITALS, CEDILS, Master ITALS). They all have an average of 11/12 years of teaching experience, including not less than 8 years in the school. In this way we guarantee a high standard of tuition.
Our teachers are used to different learning styles and are well aware of the need for flexible teaching methods, especially with classes of mixed age, nationality and motivation. Improving a student's communication skills involves working on linguistic goals and socio-cultural adaptation, developing learning and communication strategies, emphasizing sentence coherence and cohesion, and focusing on meaning first, and then structure.
We encourage our students to avoid simply imitating structures and to express themselves through their own linguistic creativity. Our teachers regularly attend teaching refresher programmes organised by our teaching coordinator, who also supervises the tests we use to chart the progress of our students during courses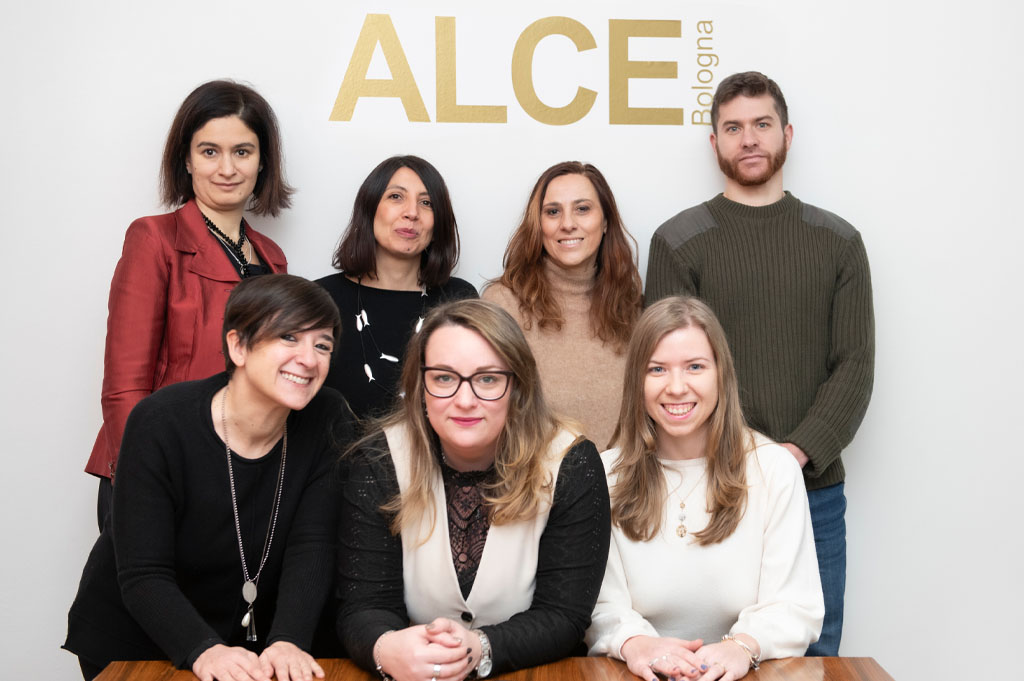 ---
Presenting our great teachers to you: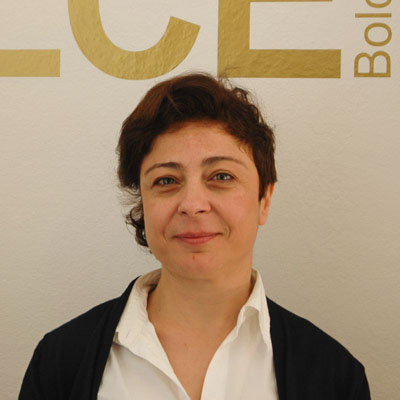 Francesca F.
This year, I will celebrate my first 15th anniversary of teaching Italian as a foreign language… but I don't feel that old! Teaching to foreigners this last years has always kept me updated with everything that's happening in the world and with the trends. Emilio Salgari (who was an Italian writter) used to say "Writing is travelling without the annoyance of the luggage". Well, I can say the same about teaching.
Outside work, I am passionate about music (I collect vinyl's). I used to mix (consol) and I nowadays teach this passion to children as a volunteer. It is really fun and interesting!
---
Francesca M.
I love my job and I am still doing it with the same passion as on the first day. Teaching Italian is the nicest job in the world! I like traveling and reading a lot. Teaching Italian to foreigners allows me to travel across different cultures and countries. What I really like is the contact with students, sharing opinions and thoughts through direct exchanges. I am learning something new from my students each day: this is a continuous enrichment. Teaching Italian is then for me a great journey of discovering new horizons.
---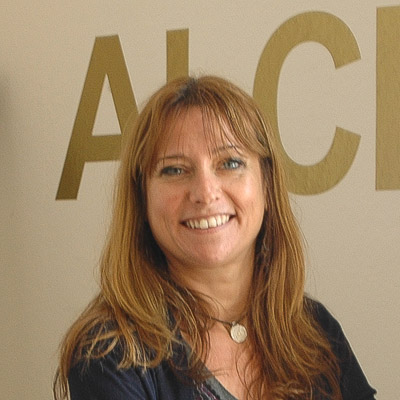 Claudia
I have been teaching Italian as a foreign languages for many years. Actually, I started my career randomly, as part of a "game", and I ended up continuing for passion! This is truly a job that you can only do if you like people and are interested in the human race. It indeed requests empathy, dedication and of course competence.
What is the nicest thing about my work? Well, that you travel around the world, remaining home! The world comes to you to enrich yourself.
I am from Ferrara (another Emilian city close to here) but I have been leaving in Bologna for many years. It really is a jovial, welcoming and lively city.
What else could I say? If you want to learn Italian and feel at home, we are waiting for you!
---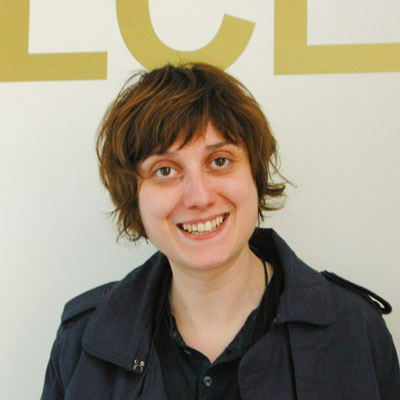 Mariaelena
I am passionate about music (she does not want to say it, but she plays the guitar, compose, write and sings songs, she is quite good!)", comic books, cinema and cooking. I learn with enthusiasm and I teach with enthusiasm. Enthusiasm brings to life what salt brings to food.
Originally from Southern Italy, I have worked in Rome, Firenze and now in Bologna. Outside teaching, I am also a journalist. I enjoy writing a lot and my students are part of my inspiration.
---
.... and many more reasons to study with us...
1. we are one of only a few schools in Italy to be a centre for excellence admitted to join IALC (the award-winning association of independent language schools that teach the language of their country)
2. We are renowned for our exceptional quality in teaching and teacher training, and our courses are very competitively priced
3. We are the only school in Bologna to have our own self-catering, student residence, only 5 minutes' walk to school. A low cost convenient quality option
4. Fewer international students and fewer language schools are in Bologna which means a better choice of carefully selected homestay hosts
5. Excellent mix of nationalities - 37 in 2016 - and ages
6. Weekly attendance and progress reports are available; formal bi-weekly progress feedback from teachers and regular tutorials to ensure students achieve study goals in the shortest time
7. Extensive and highly-developed social programme available all year round, providing excellent opportunities for students to contextualise skills learnt in class, boosting student commitment and motivation